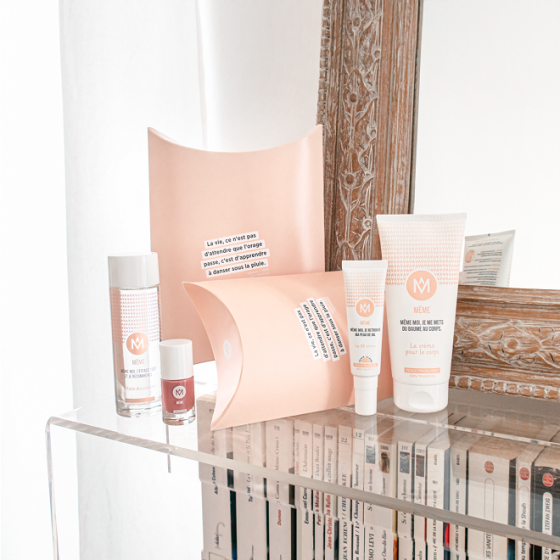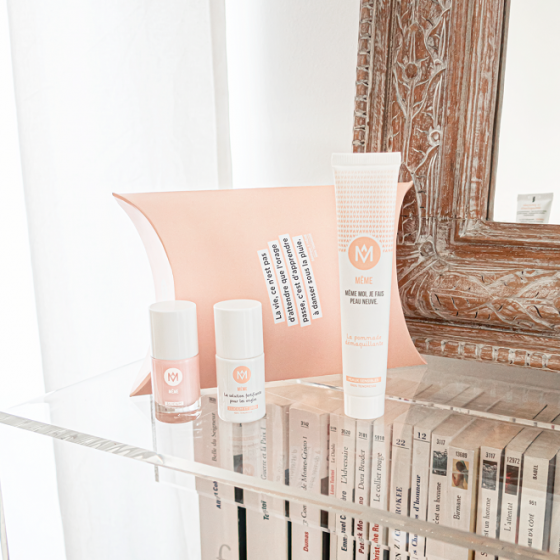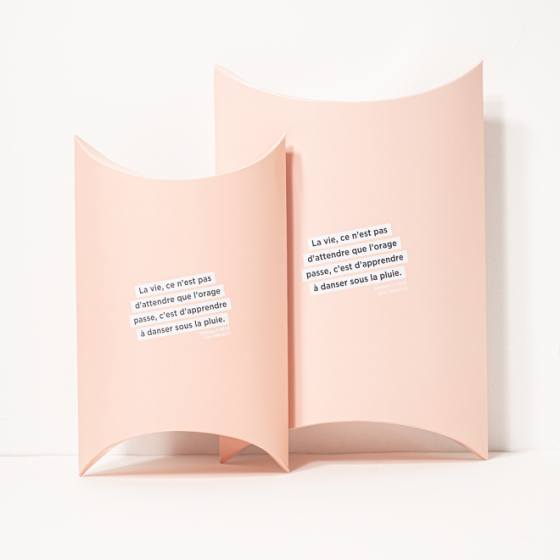 Gift Box - Small
To easily wrap your gifts
The gift box will be delivered flat in the parcel so that you can slip the products you want to offer inside yourself, before putting it under the tree!
Description
Dimensions: 15 x 21 x 6cm
Make your own pretty gift set to put under the tree! Our MÊME coloured cardboard sleeves are ideal for easily wrapping your gifts at home. 
You can fill it up with the following products:
For other products, we recommend the medium format!
What they think about it
Très sympa pour faire un cadeau. Par contre une autre couleur pourrait être bien pour offrir à des hommes.
published the 05/03/2021 following an order made on 04/02/2021
Taille parfaite
published the 21/12/2020 following an order made on 03/12/2020
You might also like
To easily wrap your gifts