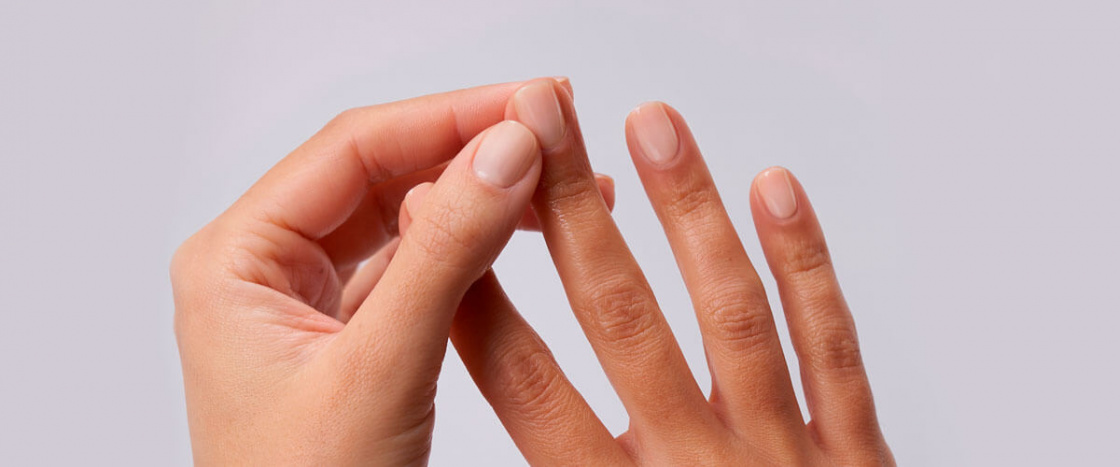 Damaged nails
Because your damaged, uncomfortable, brittle nails deserve the best, we offer a healthy and safe range of products to repair, strengthen and protect your nails and cuticles. Nailcare made for even the most damaged nails!
Rigorously selected
ingredients
Clinically tested
on people on cancer treatment
Safe and healthy products
made in France
Created in collaboration
with our clients
Complete routines
Fortifying Solution + Nail Care Pen
Individual products
Cancer treatments, such as chemotherapy or targeted therapies, can have especially intense side effects on your nails. Fragile, damaged, brittle, weak or even striated nails can cause a lot of pain and require a specific treatment protocol.
This is why MÊME developed a full range of products dedicated to nailcare, in order to protect, repair and fortify the nails.
Silicon enriched Nail Polish to protect your nails from UV rays and nourish them, Nail Fortifying Solution with a high concentration of silicon, Nail and Cuticle Care Pen with Castor Oil, and 100% natural Oily Nail Polish Remover...
Everything is there to help you take care of your nails the way they deserve using products devoid of any toxic ingredients or ingredients associated with hormonal imbalance.