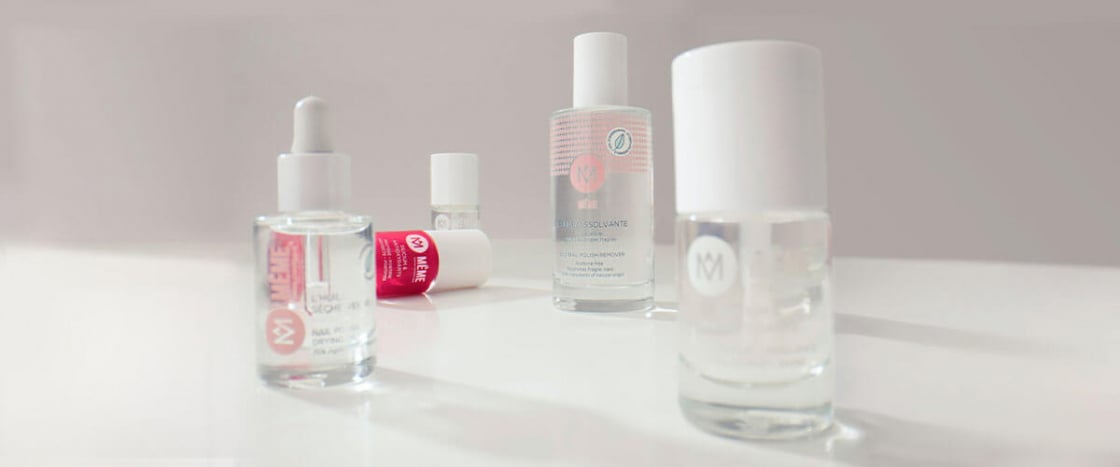 My Nails
Finally, nail polishes and an oily nail polish remover that showcase ingredients of natural origin and essential strengthening ingredients such as Silicon and Castor Oil! More than a manicure, a true ritual of complete care for the nails!
Rigorously selected
ingredients
Clinically tested
on people on cancer treatment
Safe and healthy products
made in France
Created in collaboration
with our clients
Complete routines
Fortifying Solution + Nail Care Pen
Individual products
Fragile, blackened, splitting nails… cancer treatments, and particularly chemo, have side effects on your nails. To fight them and stay feminine during cancer, we developed a complete nail routine, made of natural ingredients and enriched with powerful strengthening properties: silicon, known to protect and strengthen, as well as castor oil, avocado, spinach, green tea and pistachio resin. All our nail polishes are opaque to create a protective barrier against UV rays and to hide any changes in nail colour. Formulated with natural solvents extracted from potato, wheat or sugar cane, they meet the requirements of a rigorous formulation charter, without any potentially harmful ingredients or ingredients associated with hormonal imbalances. Because it is possible to stay beautiful with safe and clean products.