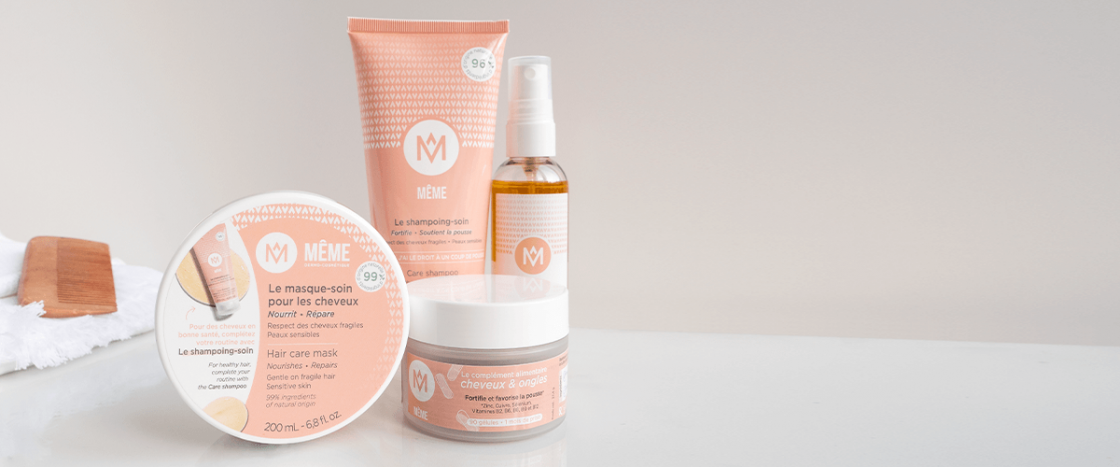 Scalp
The products you've been dreaming of to finally soothe and nourish your irritated and uncomfortable scalp during periods of alopecia, and then accompany you during the hair growth you've been waiting for so badly. Designed with love and tenderness so you can hold your head high!
Rigorously selected
ingredients
Clinically tested
on people on cancer treatment
Safe and healthy products
made in France
Created in collaboration
with our clients
Complete routines
Individual products
During cancer treatments (chemo, targeted therapy, hormonal therapy), the scalp is often damaged. Hair loss, or alopecia, caused by certain chemotherapies, exposes the scalp to more daily aggressions. Dried out, the scalp can become more sensitive, irritated and cause itching, which is accentuated by wearing a wig or, later, by the regrowth of small hairs (at last!). It is therefore essential to take care of your scalp from the beginning of hair loss until it grows back, using healthy, safe and effective products.
When the hair grows back, it is important to take good care of it. Indeed, this new hair is often finer and more fragile at the beginning of its growth, and sometimes a little unruly! The use of a gentle shampoo with castor oil to promote growth and plant proteins to coat and protect the hair is recommended! Your hair regrowth might sometimes take you by surprise: curly or wavy hair, dry or fine hair, thinning hair, lighter or darker hair, thicker hair, untameable hair... in all cases, there is an MÊME care product to accompany you throughout your hair adventures, during and after cancer!