Nail polish remover oil
Removes / Respects / Nourishes
100% ingredients of natural origin
⭐ Rated Excellent on Yuka
Target
All kinds of nails, including fragile, ridged and splitting nails
Qualities
100% natural
Without acetone 
Softly removes nail polish
Description
When weakened, your nails can sometimes be dry, broken and split. That is why it is important to use healthy and safe nail polishes, but also to look at the composition of your Nail polish remover to not damage or weaken your nails, and to avoid making them even dryer when removing nail polish.
With its 100% clean and natural formulation, our natural Nail polish remover soothes your nails while removing your nail polish
Without acetone or acetone derivatives (ethyl acetate), the Nail polish remover is really soft and doesn't have a solvent smell (very pleasant for the people sitting next to you!). Its oily formula, enriched in Sweet Almond Oil, delicately nourishes your nails and cuticles, and does not leave any nail polish residue. 
Ingredients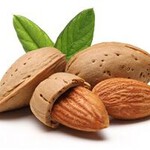 Sweet Almond Oil
Soothes and repairs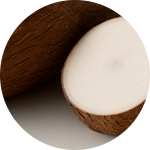 Natural Solvent
Respects the nails and the environment
In order to offer you natural cosmetics that respect your nails, our Nail polish remover is formulated with 100% natural ingredients, without solvents from petro-chemistry, replaced by an organic-based and natural solvent that is just as efficient!
Sweet Almond Oil: the very rich sweet almond oil nourishes and soothes the dry nails and cuticles
A natural solvent from wheat, corn and cane sugar: this organic-based solvent softly removes the nail polish. 
DIETHYL SUCCINATE Source : Wheat, corn and sugar cane
Fonction : Solvent , PRUNUS AMYGDALUS DULCIS OIL Source : Sweet almond
Fonction : Nourishes and repairs the nails and cuticles (emollient) , TOCOPHEROL Source : Sweet almond
Fonction : Protects the nails (antioxidant)
Usage tips
Soak a cotton pad with a few drops of your Nail polish remover oil. Place the cotton pad on each of your nails for 3 seconds: the Nail polish remover needs to be in contact with the nail polish to remove it. Run on your nails softly. 
By following our instructions for use, the number of uses of our Nail polish remover oil is estimated at 30!
Complete your routine with:
What they think about it
Super
published the 08/11/2021 following an order made on 14/10/2021
Efficace
published the 06/11/2021 following an order made on 15/10/2021
excellent
published the 06/11/2021 following an order made on 17/10/2021