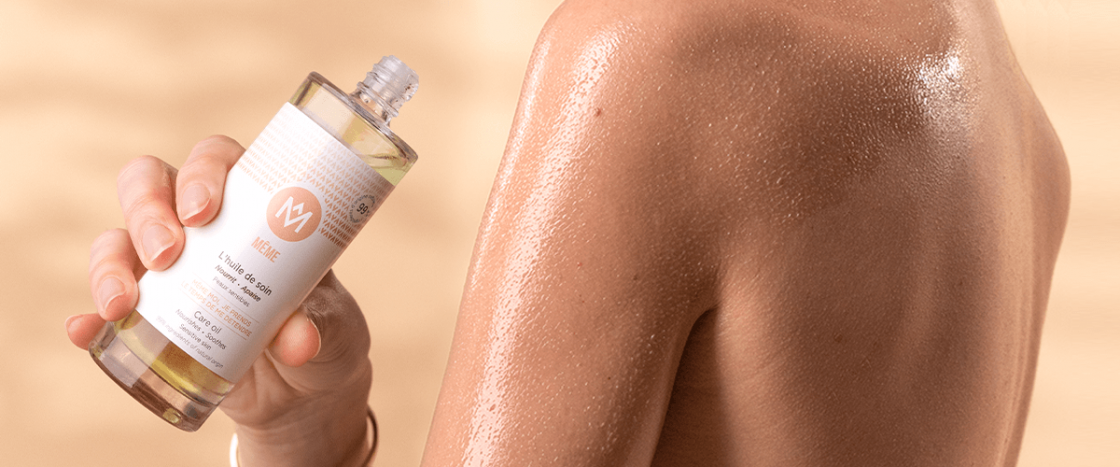 My Body
A healthy and safe skincare routine, bursting with natural ingredients, for soothed and hydrated skin, all day long!
Rigorously selected
ingredients
Safe and healthy products
made in France
Created in collaboration
with our clients
Complete routines
Body Cream + Body Cleansing Oil
Cleansing Body Oil + Gentle Shampoo
Individual products
Cleanses / Hydrates / Soothes
Nourishes / Soothes / Protects
When you are undergoing treatments, you need to adapt your body care routine. Chemotherapy, hormonal therapies and targeted therapies dry out the skin. It is important to choose gentle body care products which are as natural as possible to prevent any further damage, and to moisturise the skin as much as possible to protect it and relieve the itching and pain caused by skin dryness.
MÊME offers a clean and safe range of products, created in collaboration with oncologists and dermatologists, and supported by a clinical study: a Body Cleansing Oil that helps keep the skin soft while cleansing and a Body Cream. Both are mostly formulated with ingredients of natural origin such as Honey, Aloe Vera and Apricot Kernel Oil, all known for their moisturising properties.