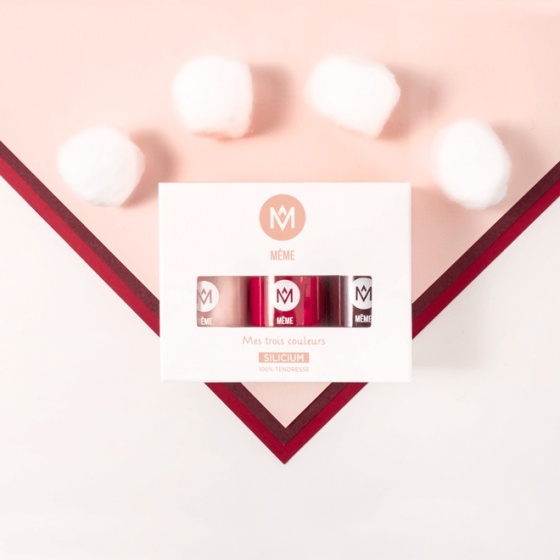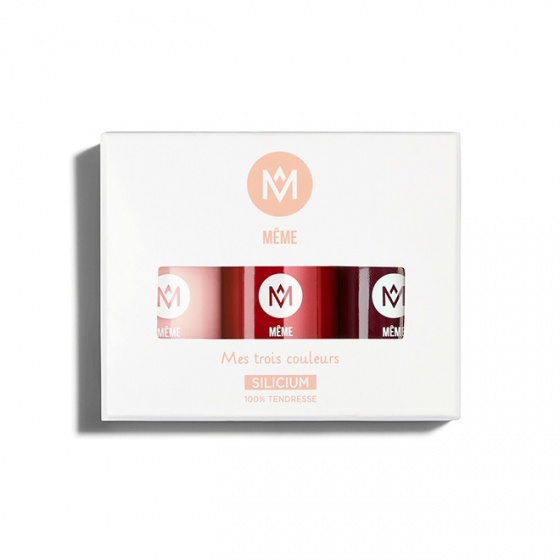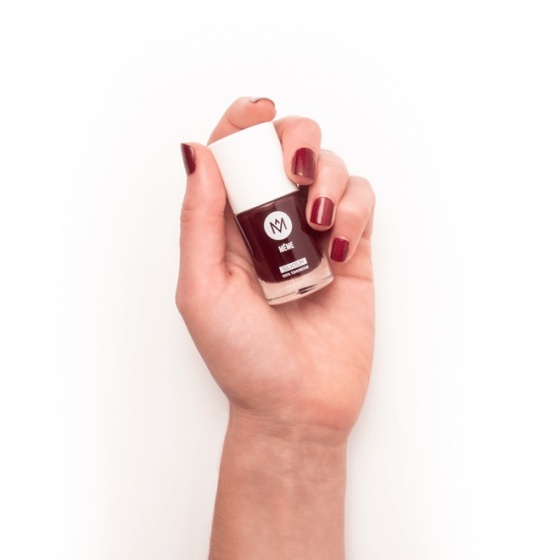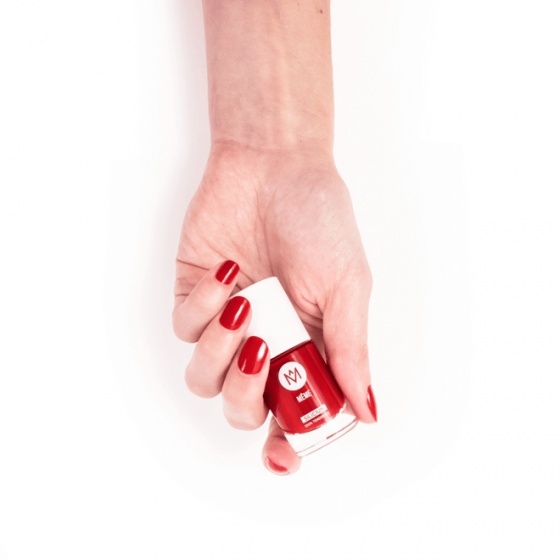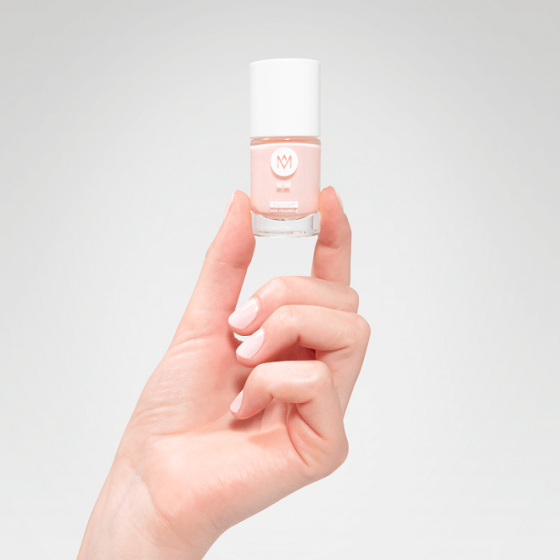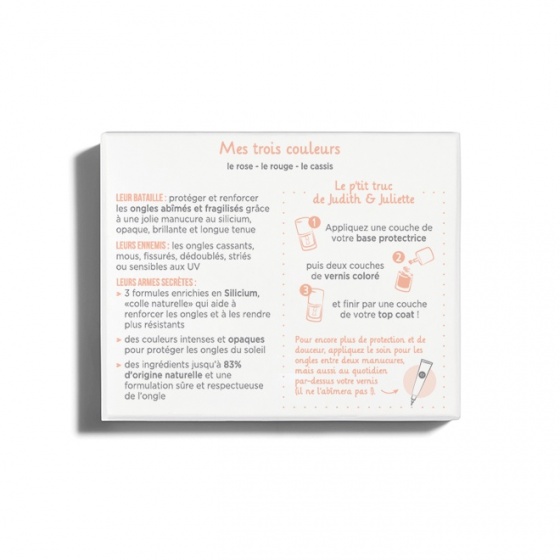 My Three Colour Manicure
Respectful / Opaque / Long lasting
Up to 83% bio-sourced formulas
⭐ Rated Excellent on Yuka
Target
All kinds of nails, including fragile, ridged and splitting nails
Why we love it
More than 75% natural ingredients
3 basic and timeless shades
Protective nail polishes enriched with silicon 
Description

The most fragile nails can sometimes duplicate, blacken under UV rays effects, or also be soft, breakable or ridged. To limit and prevent those effects and take care of your little nails in the best way possible, it is essential to wear opaque Silicon nail polish that will strengthen your pretty nails.
Our Three Color Manicure contains 3 nail polishes enriched in Silicon, to wear according to your mood and the occasion:
The Pink Silicon Nail Polish sublimates your nails with discretion. Its powder pink color perfectly suits the ones who want a nude manicure or who do not want colored nail polishes.
The Red Silicon Nail Polish gives a healthy look to your little nails! Bright red, it is perfect for the long days of summer as well as to illuminate your winter!
The Plum Silicon Nail Polish, deep and elegant, highlights your hands and your little

foot

feet. If its intense color is more wintry for your hands, it is perfectly adapted to your. Feet throughout the year
All our nail polishes (yes, even the little pink one) are perfectly opaque when you apply 2 coats and mechanically protect your nails from UV rays. 
Ingredients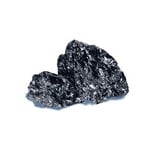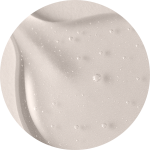 Our colored nail polishes contain up to 83% natural ingredients and are formulated "10 free" (without Benzophenone, Toluene, Formaldehyde (or its resins), Phtalates, synthetic camphor, Paraben, Rosin, Xylene, Styrene, heavy metals), to respect the most fragile nails.
The Silicon: true organic glue, the Silicon strengthens and hardens the most fragile nails
Natural Solvents: to respect the nails, our colored nail polishes are formulated with natural solvents from potato, wheat, corn and cassava. 
To know the ingredients list of these products, click on the links below : 
The Pink Nail Polish
The Red Nail Polish
The Purple Nail Polish
Usage tips
Apply one coat of Base, then two coats of Red Nail Polish, and finally one coat of Top.
Complete your routine with the Nail Care Pen ! You can also apply it on your coloured nails. (It won't damage your manicure).
Please consult your doctor if your nails are too much damaged or painful.
What they think about it
Couleurs tres jolies et durent dans le temps
published the 18/06/2021 following an order made on 29/05/2021
Produits parfaits !
published the 18/06/2021 following an order made on 31/05/2021
Très belles couleurs
published the 18/06/2021 following an order made on 07/04/2021