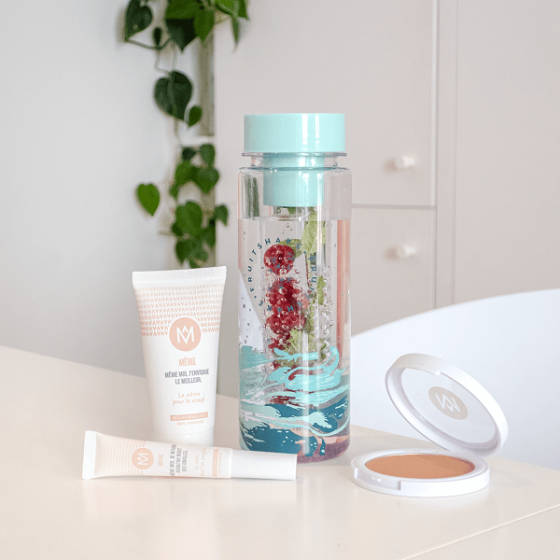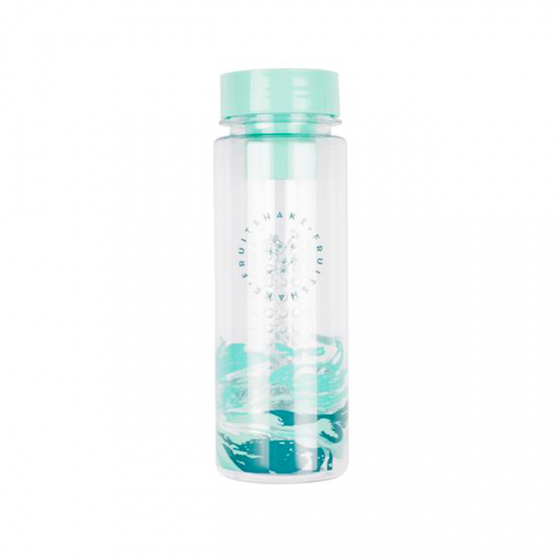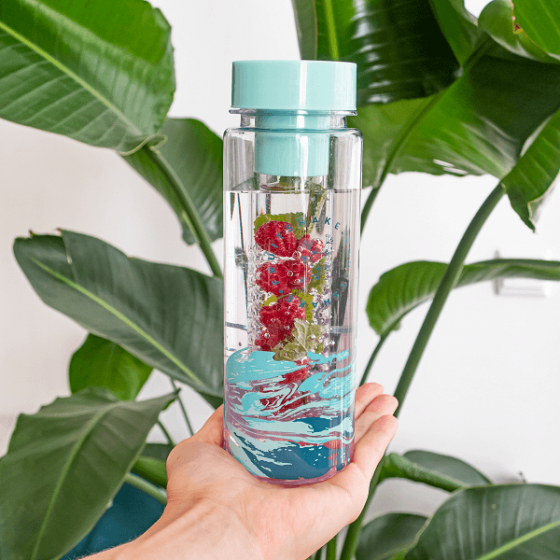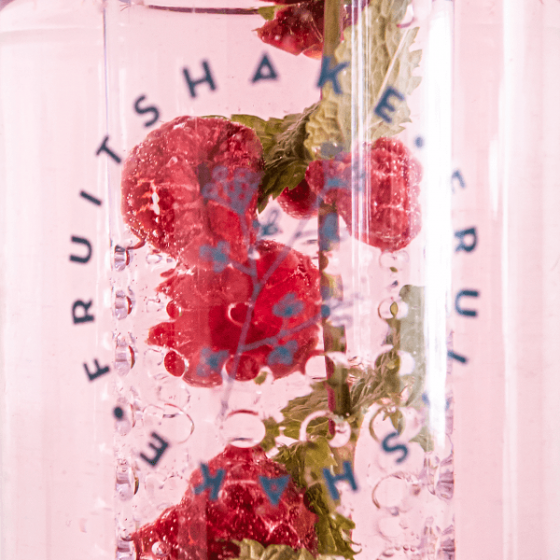 A new My Little Box gift full of freshness makes its debut for the month of August at MÊME! It is full of colour, will encourage a gesture that is good for the planet while keeping you hydrated throughout the day and accompany you every day (while staying discreet because thanks to its travel size)!
The Fruit Shake bottle allows you to take your favourite drink with you on all your adventures: water infused with whatever you like. Cucumber, mint, lemon, raspberry, ginger ... Your creativity is the only limit!
Practical and full of vitamins, it will allow you to shine even when the sun seems to be far away!
It will be added as a gift to your parcel during August from 30€ onwards on the e-shop.
Delivery all over Europe
With lots of tenderness
2 free Samples for any order
Description
The water bottle is 11.3 cm high and 3 cm in diameter and is made of plastic, so it is very light and doesn't weigh down your bag more than necessary!
Usage tips
Put some fruit, cucumber, celery or fresh herbs into the central infuser and leave to rest for at least 1 hour in the fridge before tasting: staying hydrated will be all the more tasty.