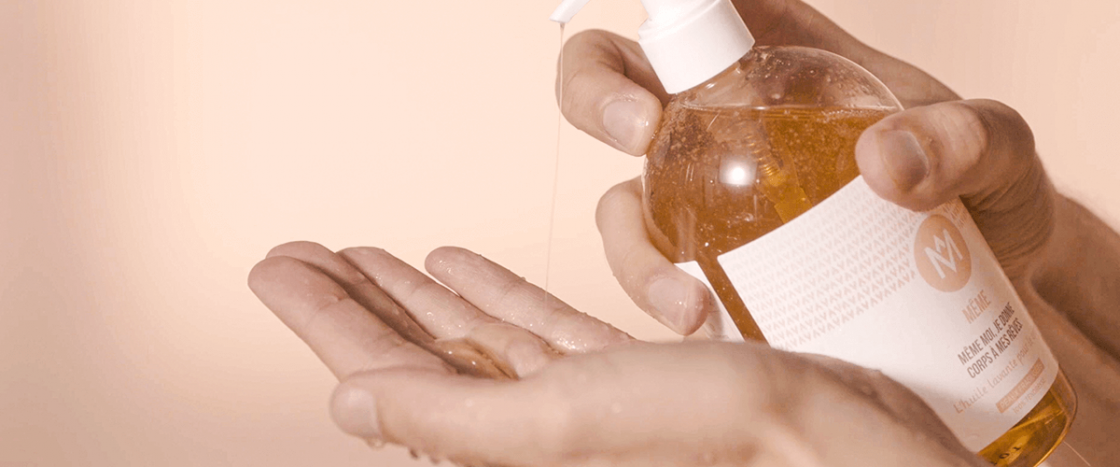 Clean, remove makeup
Because your face's cleaning and makeup removal can become a real challenge for very dry and sensitive skins, MÊME offers natural and gentle face cleansers and makeup removers for a clean and healthy skin, all in tenderness!
Rigorously selected
ingredients
Safe and healthy products
made in France
Created in collaboration
with our clients
Removes makeup / Protects / Soft
Cleanses / Hydrates / Soothes
Removes / Respects / Nourishes
In kits
Face Moisturiser + Makeup Remover Balm
Fortifying Solution + Nail Polish Remover
When the skin is already sensitized and weakened by cancer treatments, it is important to adapt its hygiene protocol so that little everyday gestures do not make your skin condition worse.
Indeed, classic hygiene products tend to dry out your skin even more, thereby MÊME developed hygiene products: Body Cleansing Oil, as well as a Makeup Remover Balm to gently clean your face and remove makeup, without attacking your vulnerable eyelashes and eyebrows. Thanks to these products made at 93,5% with natural ingredients, and thanks to your daily life's adjustment (avoid very hot showers and manual labor without protecting gloves), you take a good care of your skin, in sweetness and tenderness!