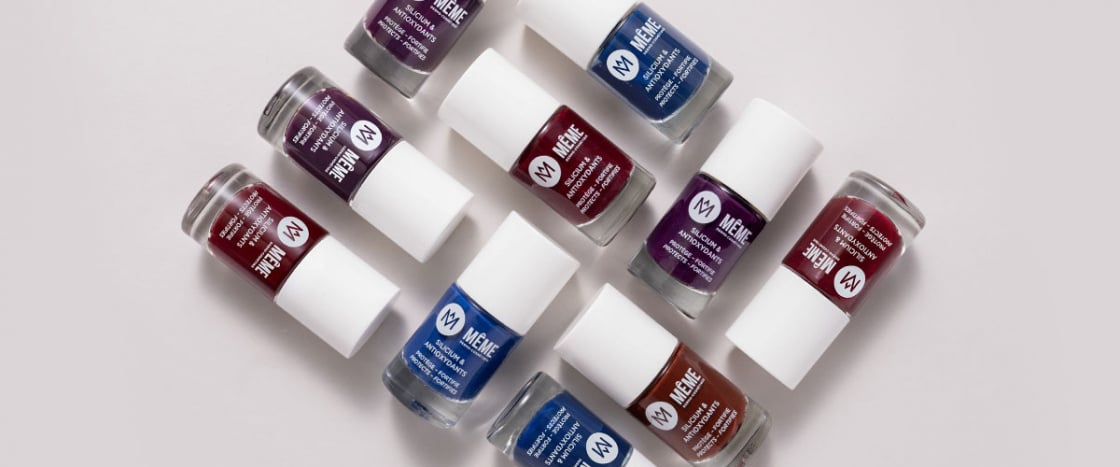 Dark nail polishes
Dare to use dark nail polish! Sometimes left aside by the more reticent among us, dark nail polishes are often considered timeless, and can bring a touch of elegance and modernity to the most classic looks.
From the classic navy blue nail polish to the sweet chocolate nail polish, passing by a deep purple: our dark silicon nail polishes fit all your desires, and your fancies, always with an irreproachable formula to take care of your fragile or damaged nails without compromising on their safety for your health.
As a bonus, dark nail polishes can sometimes be easier to wear for men who need to wear silicon nail polish but don't dare to wear brighter colours!
Rigorously selected
ingredients
Clinically tested
on people on cancer treatment
Safe and healthy products
made in France
Created in collaboration
with our clients
Respectful / Opaque / Long lasting
Respectful / Opaque / Long lasting
Respectful / Opaque / Long lasting
Dark nail polishes with an ultra-clear natural formula!
Because the last thing you want to do is doubt the safety of your favourite cosmetics for your body and your health, at MÊME even our nail polishes are formulated with our legendary rigour, so you can use them with confidence. And of course, all our nail polishes are made in France.
Dark nail polishes up to 80% bio-sourced, with natural and "10 free" solvents
Phthalates, benzophenones, formaldehyde, toluene, rosins... these are words we don't want to find on the packaging of our nail polishes. Our dark silicon nail polishes are "10 free", which means that they do not contain any of the 10 most harmful substances generally present in the composition of nail polishes. To ensure this, we have replaced petrochemical solvents with natural solvents made from wheat, corn, manioc or potatoes! A real little revolution for a nail polish that is good for you.
Dark, UV-protective nail polishes enriched with silicon
Our dark nail polishes are enriched with silicon to fortify brittle or weakened nails (e.g. from cancer treatments), and they are perfectly opaque when applied in two coats. Indeed, as for all the nail polishes (except for the "semi-opaque" Nude nail polish), the combination of pigments is very tight and mechanically constitutes a real anti-UV screen to protect your nails from sunrays!
Nail polishes suitable for pregnant or nursing women
And yes, our dark colours are no exception: like all our nail polish colours, they are completely allowed for future or young nursing mothers, without any risk for their health or their baby's !
A few tips for a flawless dark manicure
Is manicure a breeze? It may become so if you follow these instructions ;)
Step 1: Lay the groundwork by caring for your nails
File the nails to correct small defects of shape and keep them at the length you want, push back the cuticles without cutting them, and wash your hands and nails carefully before getting to the heart of the matter!
Step 2: Silicon protective base as an undercoat
The base coat, whether you choose the protective silicon base coat or the fortifying solution if your nails are very damaged, is essential to homogenize the surface of the nail, to fill in any streaks, and to protect the nail from a colour transfer of the dark nail polish that you will apply afterwards!
Step 3: Add the dark colour in two coats!
Why two coats of nail polish? For a rich, dark colour that matches what you see in the bottle: chocolate, for example, will look purple after the first coat of nail polish, but will reveal all the warmth of its colour after a second one! And two coats are also essential for an opaque dark manicure that provides a perfect protection against UV rays.
And for those who are not (yet) experts with a brush, here are a few tips to help you apply your nail polish.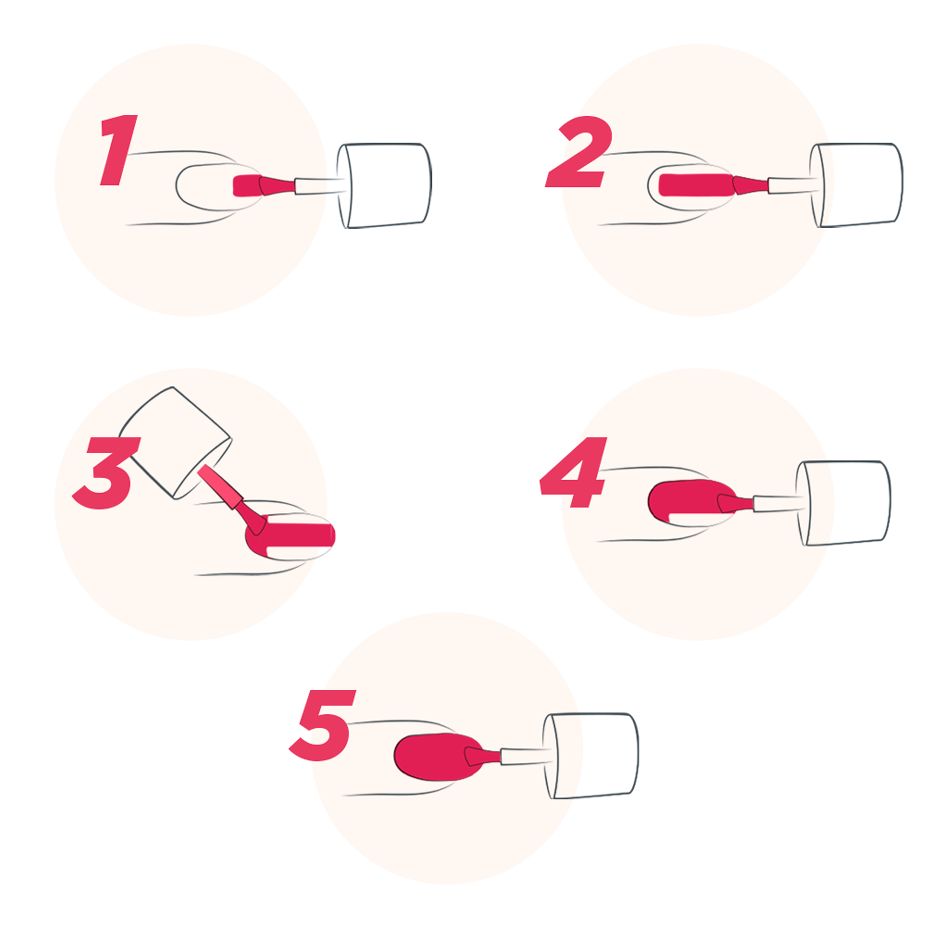 Step 4: the top coat to enhance!
The top coat is the protective nail polish of your manicure. It is therefore very useful to ensure a long-lasting manicure with a shiny finish. And still enriched with silicon for that little extra fortifying touch.
Step 5: the best is yet to come
As soon as you finish your last coat (the top coat), put a drop of nail polish drying oil on each nail: this simple drop will allow your manicure to dry faster, and protect it from early flaking. Magic, isn't it?
The bonus step for your nail care
To further strengthen the nail base and care for dry, uncomfortable or slightly damaged cuticles, apply our oily nail care pen once your manicure is dry, and as much as you like! Soothing, nourishing and fortifying, this oil is ideal for nails that grow and regrow in good health.
Our dark nail polishes, like all MÊME nail polishes and care products, are equally suitable for women and men! And for those looking for lighter colours, discover our selection of red nail polishes, orange nail polishes, pink nail polishes and all our nail polishes colours !
If you are concerned about cancer treatments that affect your nails read all our nail care tips.