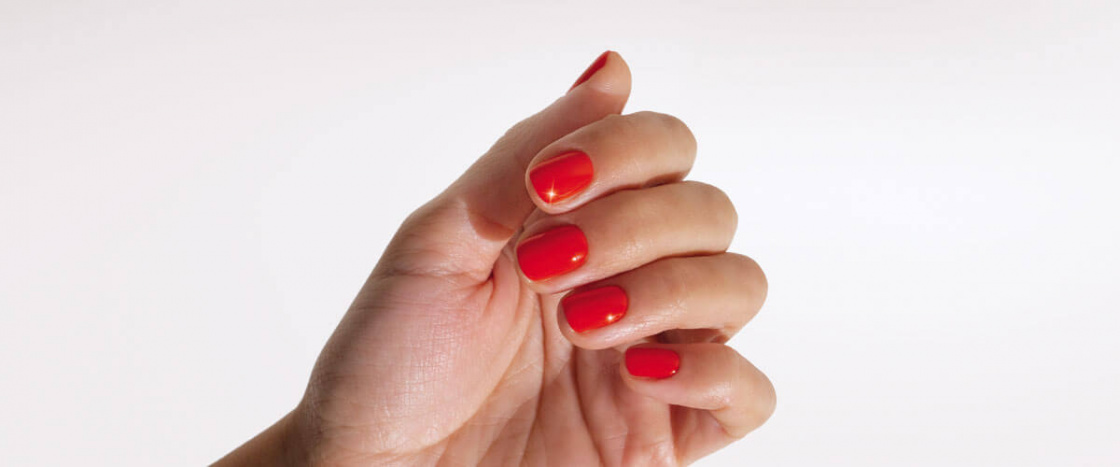 Red nail polishes
Aaaah... The endless pursuit of the perfect red nail polish! The one you should always have in your nail polish collection, for a look that is both elegant and incredibly seductive. From bright red nail polish to dark red nail polish, cherry red, burgundy and all shades of red, we all have our favourite red.
Our silicon nail polishes are always formulated with natural solvents, 10 free, vegan and made in France for a manicure that strengthens fragile or damaged nails while respecting your body and your health. You won't have to hesitate much longer before choosing your new favourite red nail polish!
Rigorously selected
ingredients
Clinically tested
on people on cancer treatment
Safe and healthy products
made in France
Created in collaboration
with our clients
Respectful / Opaque / Long lasting
Respectful / Opaque / Long lasting
Red nail polishes that really care for fragile nails
Enriched with silicon, a trace element naturally present in your body which makes your nails harder and more resistant, MÊME nail polishes strengthen fragile nails, which tend to break, soft nails or streaked or split nails resulting in particular from cancer treatments.
And because nail polishes are generally one of the most toxic cosmetics for health, at MÊME, we respect a particularly strict formulation charter, for safe nail polishes for everybody!
A 10 free red nail polish, formulated with bio-based solvents
We have exchanged the petrochemical solvents generally present in classic nail polishes, which can be harmful to your health or potential endocrine disruptors, for natural solvents derived from potatoes, manioc, corn, beetroot or sugar cane. The result: nail polishes with a maximum of naturalness and "10 Free", i.e. without the 10 substances considered the most harmful in classic formulations.
An opaque red colour that protects against UV rays
Because nails also sometimes need protection from the sun, MÊME red nail polishes are opaque with 2 layers, to give them a perfect mechanical UV protection, like a little cotton layer for your nails!
A nail polish suitable for pregnant or nursing women
Orange red, brick red or lovely burgundy: it doesn't matter which colour of nail polish you choose, MÊME nail polishes are formulated with such special care that they are even suitable for pregnant or nursing women, without worrying about being dangerous for mothers-to-be and their babies! So you can continue to add colour to your nails, even during pregnancy!
And for those who are looking for a change from red, discover our pink nail polishes, our orange nail polishes and our silicon dark nail polishes!
5 steps for a perfect red manicure
Here are some tips for a flawless manicure every single time.
1. A flawless manicure is only possible with a careful preparation
Always start your manicure by carefully preparing your nails: file them gently, ideally with a crystal nail file, push back the cuticles with a silicon cuticle pusher, and wash your hands (and nails) before getting to the heart of the matter.
The only reason to skip it would be to replace it with the silicon fortifying solution when your nails are very damaged. The base coat completes the preparation of the nail by smoothing out small irregularities, and protects it from the red pigments of your favourite nail polish!
3. Two coats of red nail polish for a rich colour and perfect opacity
We know it takes a little longer, but remember to apply your nail polish in two coats to get a rich colour, a clean and shiny result, and a perfect protection against sunrays!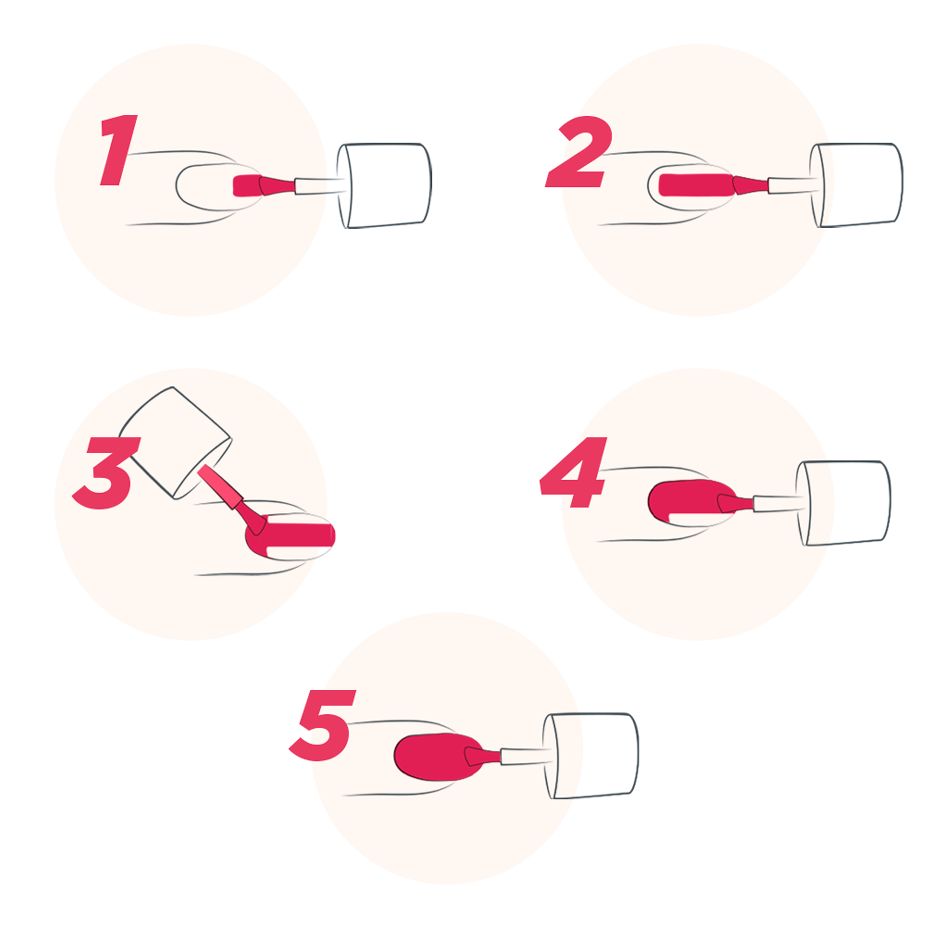 4. A layer of silicon top coat to maximise the lasting effect of your red manicure
5. The final touch that changes EVERYTHING!
Once all these coats have been applied, you can happily apply a drop of nail polish drying oil to each nail. A small drop will reduce the drying time of the manicure by half and allow you to save your patience for more important things ;).
What about very damaged nails?
For those with severely damaged nails (naturally or due to cancer treatments), adopt our nail care pen which can also be applied over your nail polish and cuticles, to strengthen the nail at its base and immediately soothe nail discomfort and pain.
Visit our blog post to learn more about protecting your nails from the effects of cancer treatment.