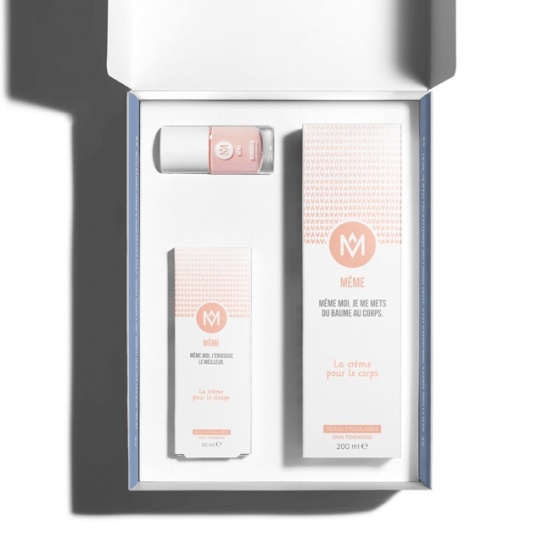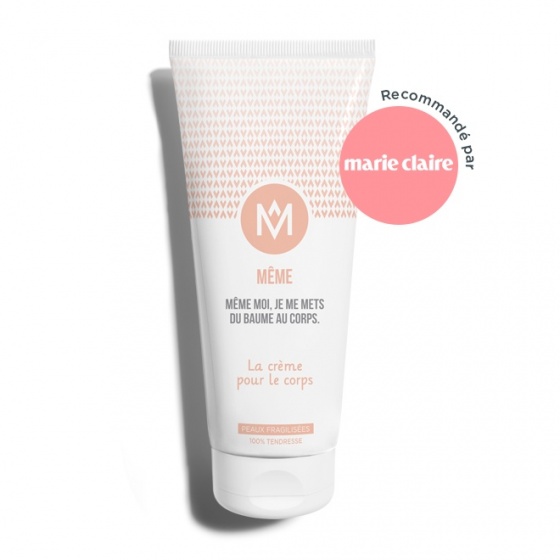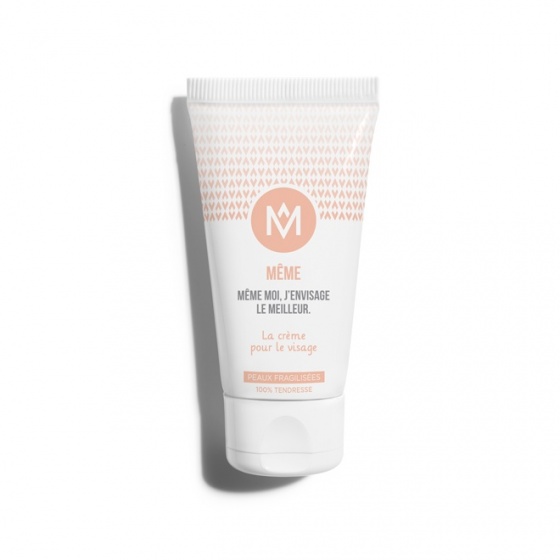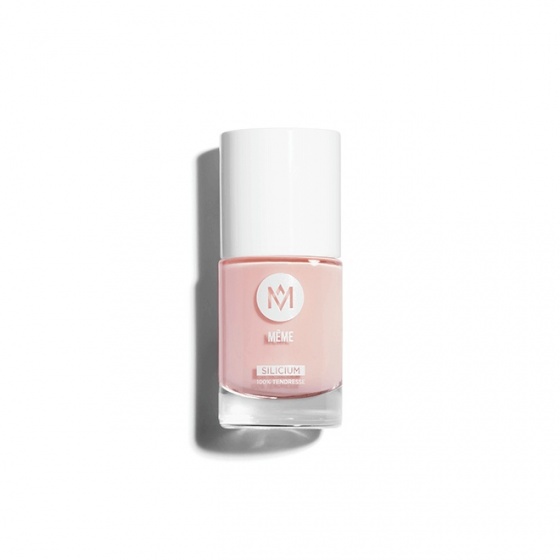 3-Products Gift Set - Limited Edition
Moisturiser / Body Lotion / Pink Nail Polish
48h delivery in France
With lots of tenderness
2 free Samples for any order
Description
3 essential products in a Gift Set to simply say : "I love you".
This Gift Set is made up of a Moisturiser, a Body Cream and a Pink Nail Polish.
3 products made with natural ingredients, to take good care of her!
THEIR TARGET
The Moisturiser and Body Cream are ideal to hydrate sensitive skins that were damaged by cancer treatments.
The silicon-based Nail Polish gently treats your nails, making them stronger and more beautiful.
THEIR ENEMIES
Dehydrated and dry skin, and nails that are soft, weakened, brittle, split and more sensitive to UV rays
THEIR STRATEGY
Expertise, Security and Feminity! 
THEIR SECRET WEAPON
The powerful silicon strengthens even the most weakened of nails
The refreshing Organic Aloe Vera Gel hydrates thirsty skins
The Organic Lime Honey protects sensitive skins
Ingredients
To discover the list of ingredients found in these products, click on the links below : 

There, you will find all the necessary information and a bit more!
Usage tips
Moisturiser : 
An excellent base to apply before your make-up in the morning and perfect for relaxing in the evening.
Body Cream : 
Apply the body cream once a day, just after showering. With your skin feeling more supple, it's the perfect time to enjoy a little pampering!
Pink Nail Polish :
Apply two coats of Pink Nail Polish on each of your nails. Then apply a coat of Top for an ultra shiny finish.
Complete your routine with the Nail Care Pen!
What they think about it
Mon coffret contenait 1 crème pour le visage, 1 pour le corps, 1 vernis. Tout est conforme à mes attentes. Bons produits.
published the 05/07/2020 following an order made on 17/06/2020
Joli coffret
published the 25/06/2020 following an order made on 08/06/2020
J'ai offert ce coffret et il a beaucoup plu.
published the 20/06/2020 following an order made on 03/06/2020
You might also like
Soothes / Nourishes / Hydrates
Soothes / Nourishes / Hydrates
Repairs / Soothes / Nourishes