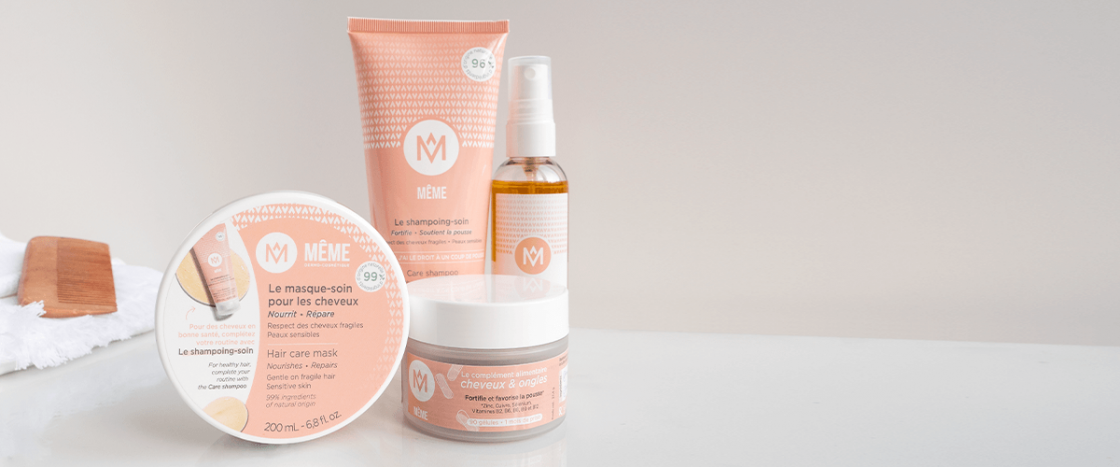 My Scalp
The product of your dreams to finally soothe and nourish your irritated and uncomfortable scalp during alopecia and regrowth. Made with love and tenderness so you can keep your head up high! 
Rigorously selected
ingredients
Safe and healthy products
made in France
Created in collaboration
with our clients
Soothes / Hydrates / Nourishes
In kits
Face Moisturiser + Scalp Mist
During cancer treatments (chemotherapy, targeted therapies, hormonal therapies), your scalp can undergo some problems. Hair loss, or alopecia, due to some forms of chemotherapy, exposes your scalp ans makes it more vulnerable to everyday damage.
When it's dried out, the scalp can become more sensitive, irritated, and can suffer from itching, even more so when wearing a wig, or later, by the regrowth of a little hair (finally!). Therefore, as soon as your hair starts to fall out and until it grows back, it is essential to take care of your scalp using safe, secure and efficient products.
MÊME offers a Scalp Mist that soothes, nourishes and moisturises your scalp.