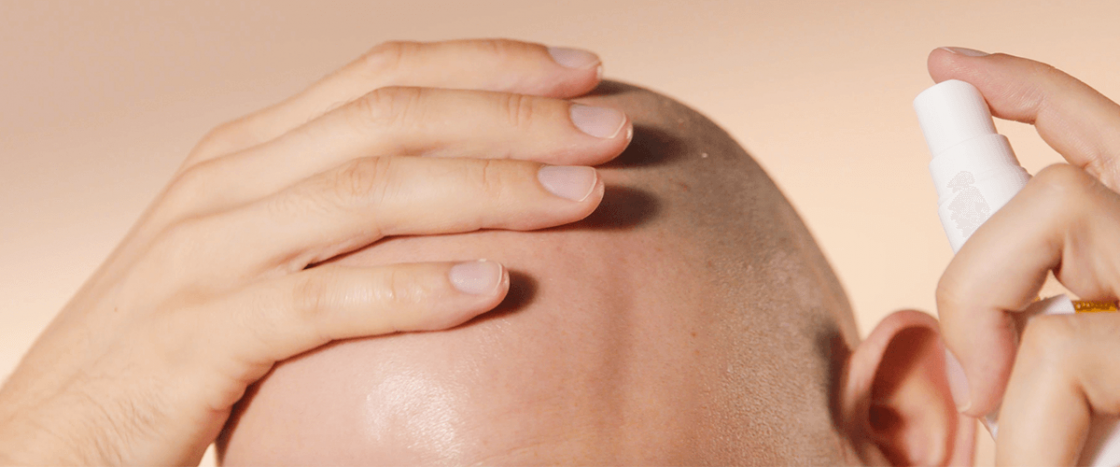 Alopecia
Because alopecia - hair loss - is already difficult enough emotionally, MÊME offers a very soothing scalp care to say goodbye to itching and irritation due to hair loss. Use it as much as you like as soon as you need it!
Rigorously selected
ingredients
Safe and healthy products
made in France
Created in collaboration
with our clients
Soothes / Hydrates / Nourishes
Redefines / Fills in / Intensifies
In kits
Face Moisturiser + Scalp Mist
Some forms of chemotherapy and targeted therapies can cause alopecia: it can result in the loss of hair, eyelashes, eyebrows, and all kinds of hair.
This is often people's biggest fear from treatments, especially for women! Therefore, you need to prepare emotionally for hair loss. However, it is less well known that a hairless scalp is more exposed to everyday damage, and more prone to irritation and itching due to hair loss and re-growth, as wells as to the use of a wig or hairpiece. This is why it is important to take care of it with the right product that doesn't cause you discomfort in your daily life.
This is why MÊME created the Scalp Mist, a refreshing mist that soothes itching, nourishes and moisturises the scalp, while being very light and non-greasy so you can put your wig or headscarf back on right after using it!