6

minutes de lecture
A sick person is also someone's wife, someone's mother, someone's friend. Learning about a loved one's cancer is upsetting for those around them. And we very often wonder about the role we should play during this difficult ordeal. How should we react and act when faced with the cancer of someone so close to us ? How can we support one of our loved ones with love and in an appropriate way?
Here are a few tips and tools to help you go through these hardships with greater serenity and find the right way to support your loved one.
1. How to react to the announcement of cancer?
Announcing a cancer diagnosis is a hardship for the sick person. Not only must they face the reactions of those around them, but they will also become fully aware of the diagnosis themselves through this announcement. Thus, as a close relative, a few simple behaviours can help to make this moment less difficult.
Adopt a measured behaviour
First of all, measure your reactions to the announcement of the illness as much as possible. A panicky behaviour will always cause more anxiety for the patient. On the other hand, overly reassuring may give the impression that you are minimizing what the patient is experiencing and is about to face. There is no "good behaviour", so it is wise to react in a moderate manner. Above all, be yourself, because it is you, and your personality that they know so well, that they will be needing.
Listen without interrupting
Then give them time to express themself, ask questions about the diagnosis and how it made them feel. This will not only show them how much interest you have in them but will also allow your loved one to express their many emotions. Don't talk too much, to give them time to confide, but don't remain as quite as a mouse either, this could increase anxiety and uneasiness.
Show that you are there to accompany and support them psychologically
Lastly, you will be able to remind (confirm!) them that they are not alone and that you will be there, at their side, to live through all the stages of the disease. We are so much stronger when we stick together.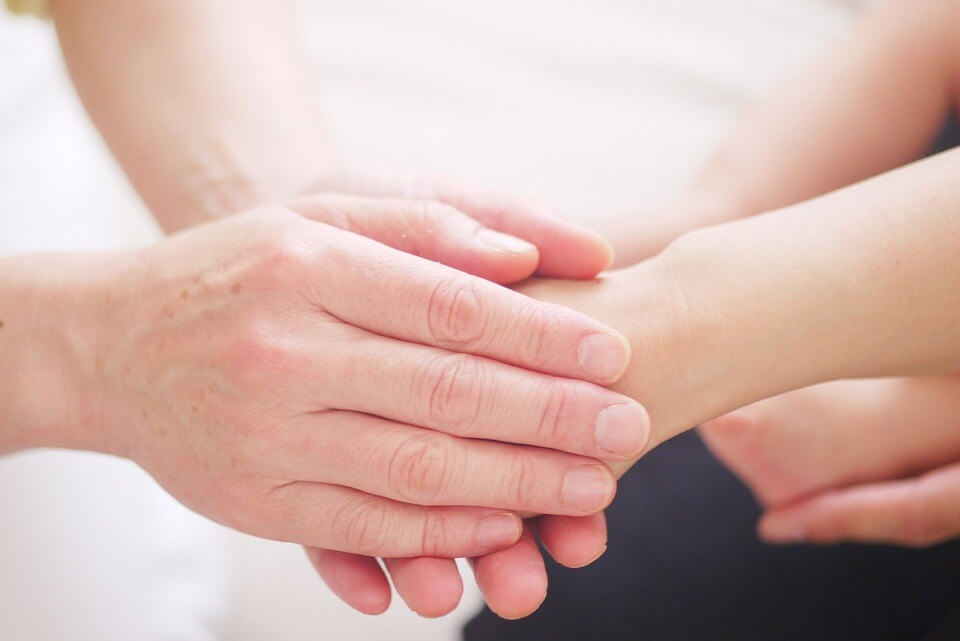 2. Accompanying the daily life of the disease and communicating in complete freedom
Cancer, treatments… your loved one is, in many ways, physically and psychologically fragile. Throughout the course of the illness, the support of those around him is therefore more than precious.
Accompany them physically to medical appointments
To help your loved one, you can, for example, offer to accompany them to certain medical appointments, depending on your schedule. This physical presence will help to reduce their anxiety, especially during the first appointments. It can also allow you to relay and interpret the various information provided by the doctors and to ask questions to the nursing staff, when it is often difficult for the sick person to keep up the energy for this.
Adapt yourself to this new life in a medical environment at the same time as your loved one
At least both of you are affected by this change in life. You might as well get involved by also finding out about the proposed treatments and discussing this with your loved one, by taking an interest in the people who are following them, by remembering the names of the different people involved, etc. In short, take an interest in what your loved one is going through, these are behaviours that will comfort your loved one in the idea that they are not alone in this hardship.
Keep the talk going on around the illness, avoid taboos, etc
It seems obvious, but it is important to keep it in mind. Throughout the course of the illness, it is essential to maintain a real, regular and in-depth dialogue with your loved one in order to understand what they can expect from you, what they do not want to hear, the taboos they do not want to establish, to identify the moments when they need you and those, on the contrary, when it is better to move aside. By asking them about their expectations, you will avoid behaving in a way that could be awkward even if you're trying to do the right thing.
Allow them to escape from the daily routine of treatment
Lastly, it is the role of the entourage to encourage the person with cancer to pursue professional and personal activities, to plan projects, to satisfy desires, in short… to continue to live fully, despite the disease!
Share moments of complicity together!
Surprisingly, while the illness is trying for the sick woman and her loved ones, it also offers them the opportunity to forge stronger bonds. Applying your friend's nail polish (it seems that at MÊME, we make very nice natural nail polishes adapted to the needs of women undergoing cancer treatment ;)), massaging your wife, putting make-up on your mother… Simple and tender moments spent together will do her (and you!) the greatest good.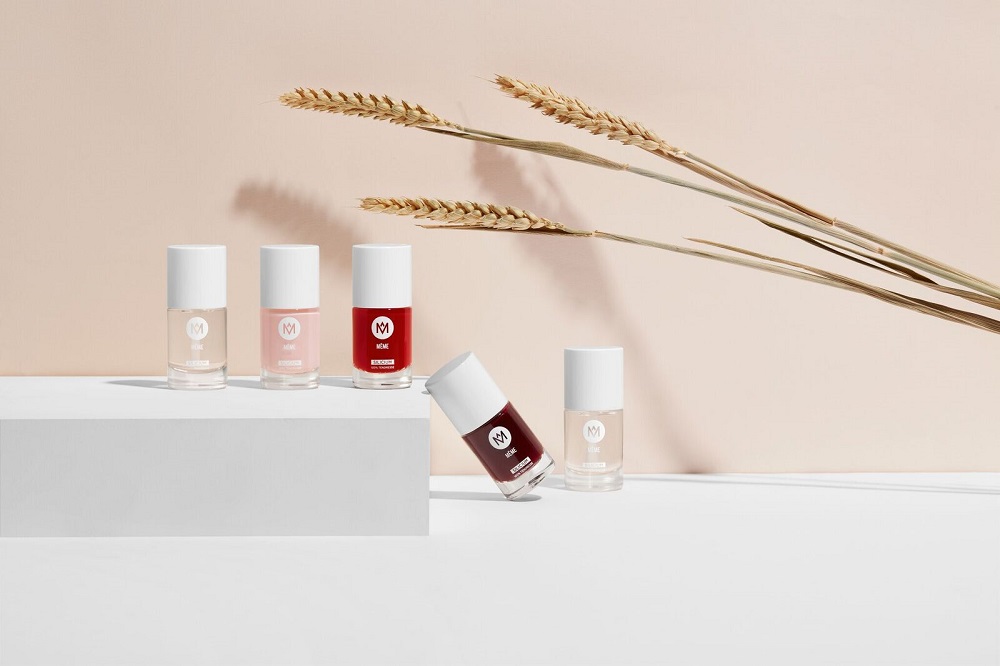 Discover our range of nail polishes enriched with silicon
3. Stop feeling guilty and think (also) about yourself
Never allow yourself to be overwhelmed by a feeling of powerlessness
"I never do anything right! "It is not uncommon as a relative to feel that you never manage to fully satisfy the other person's needs. This feeling of powerlessness should encourage dialogue. Speak to them about your feelings, they will surely reassure you and will be more careful about what they can say or do that could hurt you. Also try to be REALLY indulgent towards your loved one, who is going through particularly difficult times, but also towards yourself: you are doing your best either way.
Sometimes you may feel tired or annoyed, that is normal
These are feelings frequently experienced by those around you. Don't feel guilty: There is nothing more normal in the face of this disease that has invaded your life without warning, and you can't act like a robot all day long.
A little down phase from time to time is therefore not surprising, and is natural, don't blame yourself.
Do not hesitate to ask for outside help
In a situation where your personal investment is high and where you are faced with all the family, professional and social imperatives that you need to take into account, it is legitimate and often beneficial to call on outside support.
Various associations, support groups (such as those organised by Macmillan Cancer Support), listening or sharing platforms (Cancer Support UK, Maggie's) will allow you to express yourself freely. You can also call on your doctor, a psychologist or a psychiatrist working in the city. There are also psycho-oncology services in hospitals which can offer reimbursed consultations to relatives. Ask the care teams for more information.
Air your head and take your mind off things by keeping an active life outside of the illness.
Finally, keep in mind that it is important to regularly "get out" of the disease by maintaining an outdoor activity and leisure time. Take "breaks" and live the rest of your life as normally as possible. This will allow you to breathe, to continue to open up to the rest of your life and… in the end, you will be much calmer, stronger, and better at listening, in the moments you devote to helping the one you love. You can only help others if you are yourself in good conditions.
A lot of courage, an ounce of relaxation and a TONN OF LOVE are therefore the key ingredients to make you a perfect helper, present and happy in spite of everything 😉