3

minutes de lecture
Some cancer treatments temporarily cause eyelashes and eyebrows to fall out. But don't worry, at the end of the treatment, the hairs gradually reappear and certain gestures can improve this re-growth beforehand. So here are our little tips to stimulate the skin and effectively and gently encourage the regrowth of eyelashes and eyebrows 😉
Remove makeup from your eyes and eyelashes before going to bed
This is highly recommended to prevent make-up products from hindering the regrowth of your lashes during the night. Be very careful and delicate when removing make-up from your eyes and eyebrows. It is important to avoid rubbing your eyelashes and eyebrows with cotton pads, as this could cause the remaining hairs to fall out. Try using our Makeup Remover Balm, which will leave your skin feeling soft and comfortable.
After removing your makeup, don't forget to nourish our skin with a Face Moisturiser to keep it super soft!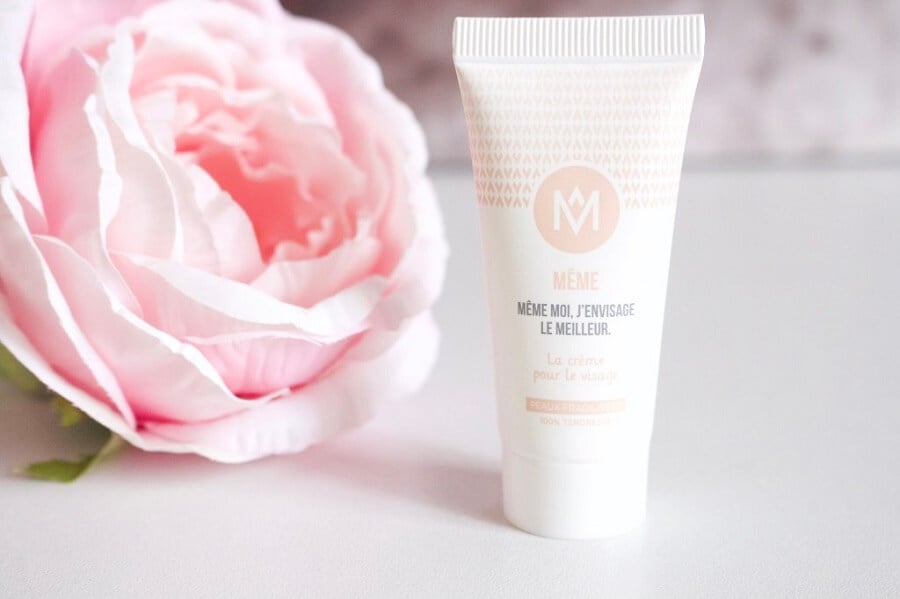 Thank you to @lady_heavenly for the beautiful picture!
Gently exfoliate your eyebrows
Do this step with great gentleness to avoid weakening the skin or even causing any remaining hairs to fall out. The exfoliation will help to remove the dead skin and allow the hair to rebuild itself.
To do this, preferably choose a scrubbing product without grains (much less abrasive) and apply it in small circular movements. Then rinse it off and dry your eyebrow by tapping a towel on them… always veeeery delicately!
Start using castor oil to help regrowth of lashes, eyebrows and hair!
Everyone is talking about castor oil and many women have already tried it out. This product, available on the Internet, in pharmacies or in organic shops, stimulates the regrowth of eyebrows, eyelashes but also hair and nails. Although it doesn't necessarily work miracles, this hair booster accelerates the regrowth and at the same time nourishes the skin. Yes yes, even if it is less well known, in addition to contributing to regrowth, this precious product is one of the richest oils that exist!
You can apply it:
Using a simple Q-tip on the roots of the lashes
With the brush of an old mascara, previously cleaned, for the eyebrows or with a specific brush for the eyebrows, sold in make-up shops or on the websites of many brands.
Then let it all penetrate overnight!
You can also add a few drops of nigella oil on your eyebrows, a very good cellular regenerator. 😉
Make friends with coconut in all its forms!
If a few hairs have remained, note that coconut oil can also be an effective solution (to be combined with your favourite castor oil!) for its repairing and fortifying power 😉
Coconut milk, provided it is highly concentrated in coconut (at least 90%), is also recommended for eyebrow hair growth. You'll soon become a fan of this sweet fruit, with its gentle summer fragrance!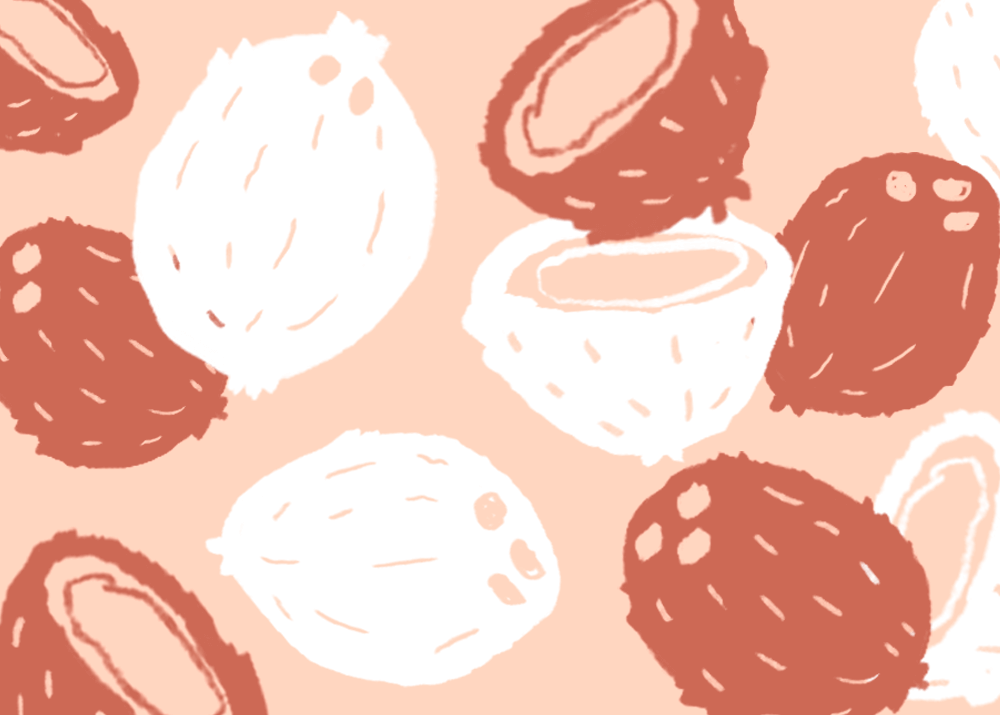 Arm yourselves with a serum to boost your eyebrows
Serums designed to help regrowth can also be useful. Most often, they come in the form of a fine brush you place at the roots of the lashes or as a brush soaked with product to comb the eyebrows. Feel free to browse the forums or visit product rating sites to make an informed choice about your next purchase. Who better than the users themselves to testify to the effectiveness (or not) of a product! 🙂
Ajust the content of your plate!
Lastly, hair growth also depends on what's on your plate and, more precisely, on foods rich in vitamin C, magnesium, zinc, iron, proteins, Omega 3… Simply put, eat as many carrots, avocados, olive oil, fish, green leafy vegetables or nuts as you wish!
Sprinkle your dishes with a little bit of brewer's yeast.
Although it may seem odd, brewer's yeast, which also exists in capsules, is known to help hair growth, strengthen nails and improve the appearance of the skin. (that's right!)
Before eating any, remember to ask the advice of a member of your medical team.
And while waiting for lashes and eyebrows to grow back?
While waiting for each of your hairs to grow back, you can easily apply makeup your eyebrows to create an illusion and add a pretty line of eyeliner to simulate the fringe of your lashes. You can also check out our Eye and Brow Liner, which you might like 🙂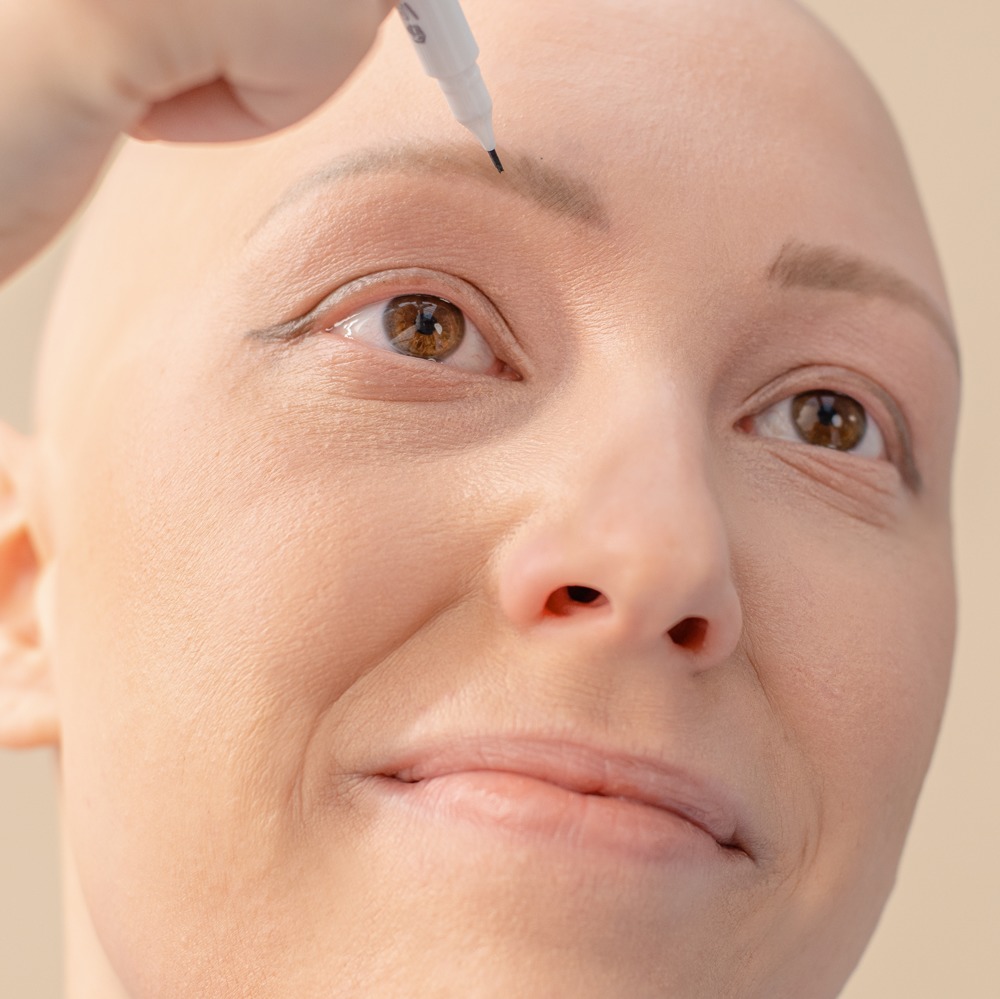 All you have to do now is apply these little tricks and add a little patience! 😉