4

minutes de lecture
When we are told that someone close to us is ill, it is not uncommon to feel a little helpless, powerless in the face of this ordeal. And yet, small marks of attention often make the person very happy. A few months ago, we gave you some advice on how to accompany a loved one suffering from cancer. But when words are lacking, you may feel like sending a small gift to the sick person to send a tender and discreet reminder of your support.
Today, we give you some useful ideas for making a small gift for a loved one with cancer! And also a few false good ideas that should not be put into practice in order to avoid small mistakes. 😊
Useful gifts for people undergoing cancer treatment
Gifts to keep busy in the hospital
Cancer and cancer treatments often mean spending many hours in the hospital. Hours that can seem very long: you don't know exactly when you'll be able to get out, treatments arrive when they arrive, the stress of the disease on top of it all… Receiving gifts to take your mind off things in the hospital is always appreciated!
Some ideas for a little gift to keep a sick person busy during their treatments:
A captivating novel or even an e-reader to always take with them! We love thrillers and adventure books 💕
A nice notebook to write down all their thoughts.
A sketchbook and coloured pencils for those who love to draw. Or a colouring book for those who can't draw but like to relax by putting colour everywhere!
A dressing gown or a soft jumper to stay comfy in the hospital.
A travel pillow to be able to take a nap during treatments.
A playlist of "feel good" music to keep them smiling during treatments.
A knitting pattern and wool for those who like that, or any other manual activity that is easy to carry!
A sudoku or crosswords book to occupy (and train) their brain.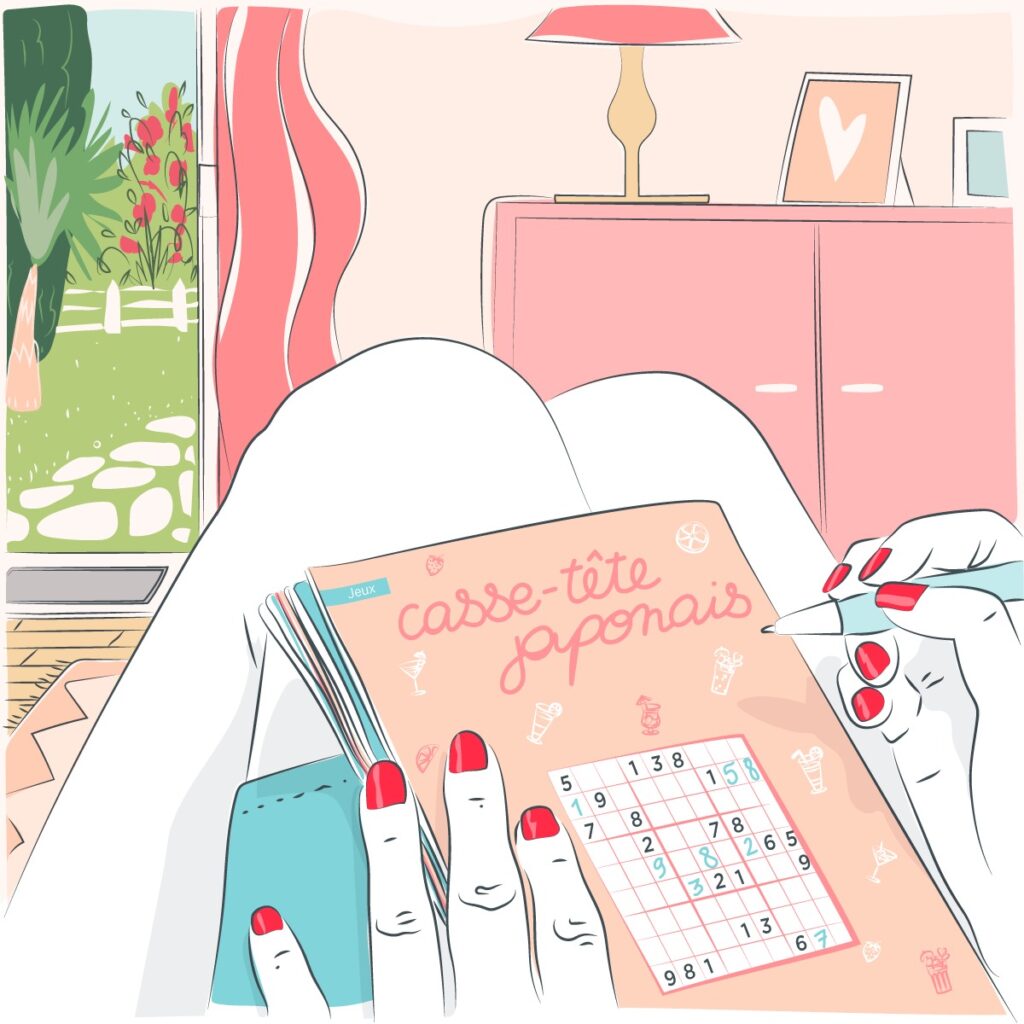 Ideas for your loved one to take care of themselves:
A nice scarf or turban if the person wears one to protect their scalp. Or even a small hat for the winter. And why not a pretty Franjyne?
A nice isothermal water bottle to carry their favourite drinks.
Teas or herbal teas that are not too fragrant.
A nice pair of gloves to protect their hands from the sun and the cold.
A very soft cream to take care of their skin damaged by treatments.
Silicon and coloured nail polishes to protect their little nails.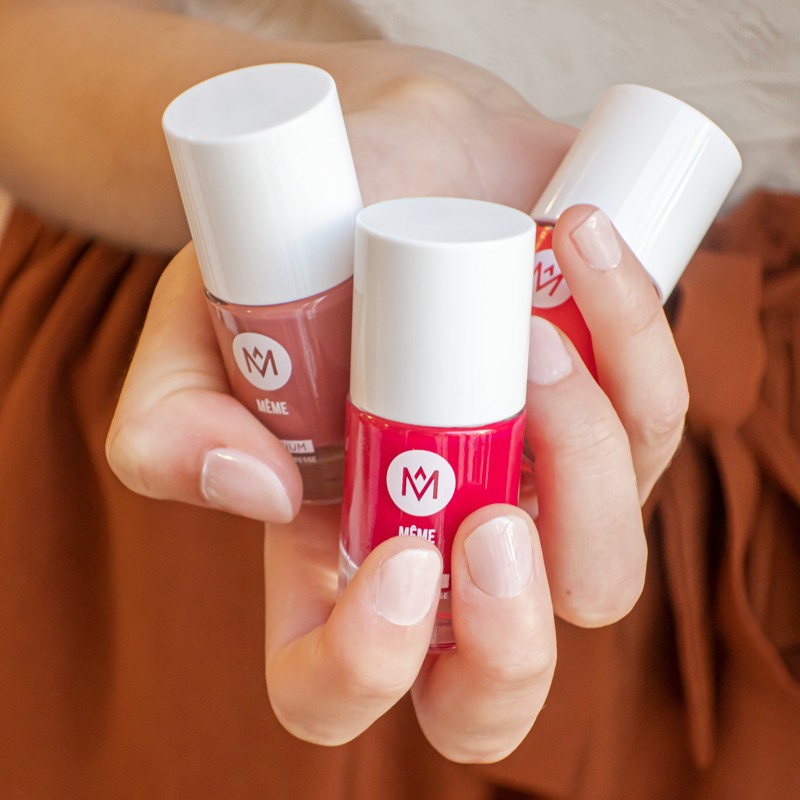 MÊME Silicon Nail Polish, €9.80
Gifts to forget about cancer
We don't always feel like giving gifts that are particularly useful, and a gift that provides a little escape from the illness can be just as appealing.
Nice cushions: to bring a bit of softness into an interior and be comfortable at home.
A soft blanket: to snuggle underneath in front of a good movie or while reading a good book.
Candles that are not too fragrant: for their soft light and comforting effect.
A travel book: to escape from the sofa without moving!
A cute green plant or a mini Japanese garden: because taking care of a small garden is very good for the morale.
A lamp used for light therapy: to get lots of good energy.
A meditation book or sophrology sessions: to learn how to forget the treatments.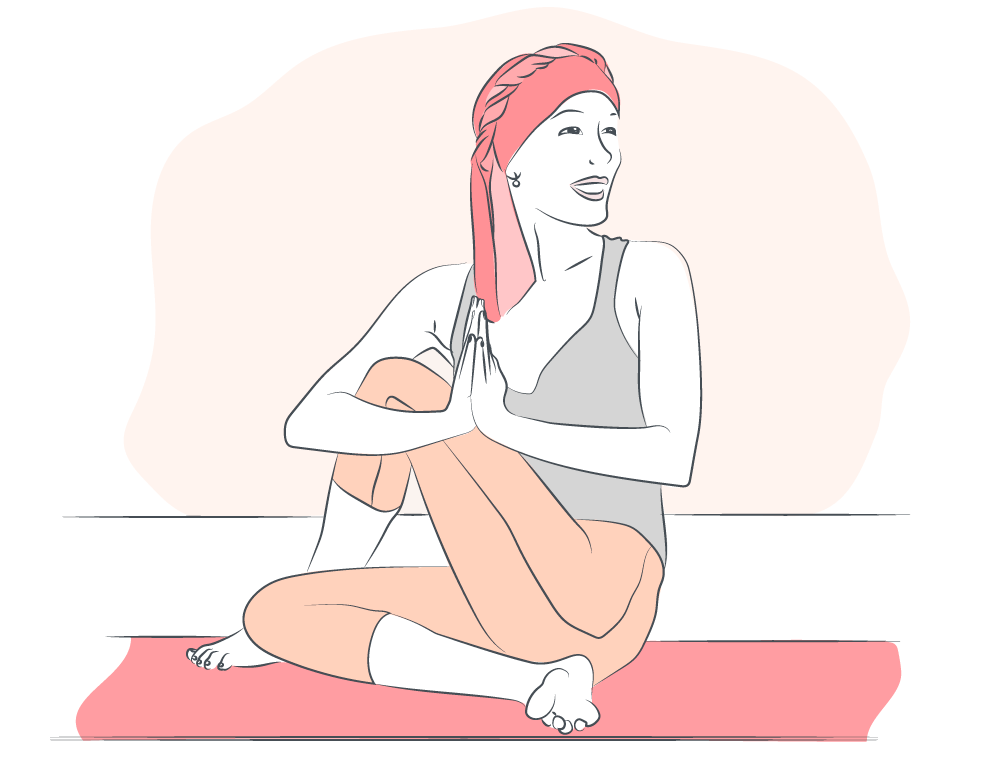 Gifts not to offer to a person undergoing cancer treatment!
Cancer treatments can have many side effects that affect your loved ones. Therefore, some gifts may not be appropriate, even if your loved one would have liked them before their illness! It's best to keep them in mind so that you don't make any mistakes.
A bouquet of flowers: their smell can disturb people undergoing chemotherapy and they are not always allowed in hospitals!
Chocolate or sweets: the sense of smell and taste of your loved ones undergoing chemotherapy may change during treatment! You might as well avoid foods that could disgust the person concerned.
Lunch in a restaurant: people undergoing treatment sometimes have either specific needs or difficulties eating. Lunch in a restaurant can quickly become a nightmare for people who are ill. Not to mention the smell of cooking!
A perfume: same problem! Avoid strong smells that can disgust people undergoing chemo. It is not systematic, but you might want to avoid these gifts if in doubt.
Skincare or cosmetic products whose formulation or use of essential oils you are not sure of: this avoids the risk of allergies or risky ingredients.
An invitation to an event on a fixed date: although an invitation to an event can be a very good idea, if you don't know the dates of the treatments, avoid an invitation on a fixed date. On the other hand, an "event" or "experiential" gift is generally a great idea, it allows you to take your mind off things, to enjoy the treatments to the fullest and to have an schedule that is a little different from the treatments.
Here you go, we hope we've given you some ideas! And don't hesitate to share yours, this list is far from being exhaustive 😊