3

minutes de lecture
During chemotherapy or following more targeted cancer treatments (in particular with Sutent™, Nexavar™ or Xéloda™), it is not uncommon to experience burning or extreme dryness in the feet and hands. This is the famous hand-foot syndrome. Here are six tips to try to prevent and relieve this side effect of treatments.
Tip no. 1: PRE-VEN-TION! Moisturise as much as possible
The first thing to put on your to-do list, even before starting the treatments: refocus on your well-being, pamper yourself!
Here are a few reflexes to adopt in your daily routine to help prevent these undesirable effects:
After the shower, don't forget to carefully dry all the sensitive areas of the hands and feet by dabbing them gently. Be careful not to rub your skin with your towel! Next, generously apply a moisturising and nourishing cream, paying particular attention to the feet, hands and nails. If you can repeat the operation once or twice a day, that's even better ! The best way is to always keep a tube of cream in your handbag! ☺
And as we know you are busy women, don't hesitate to apply cream or nourishing oil in the shower (be careful, the floor can become very slippery!). They will nourish the skin in no time!
Tip no. 1a: Pay particular attention to the first signs of hand-foot syndrome
To get your hands and feet fully hydrated and to soothe the first sensations of burning or discomfort, use our moisturising gloves and slippers once or twice a week for 30 minutes!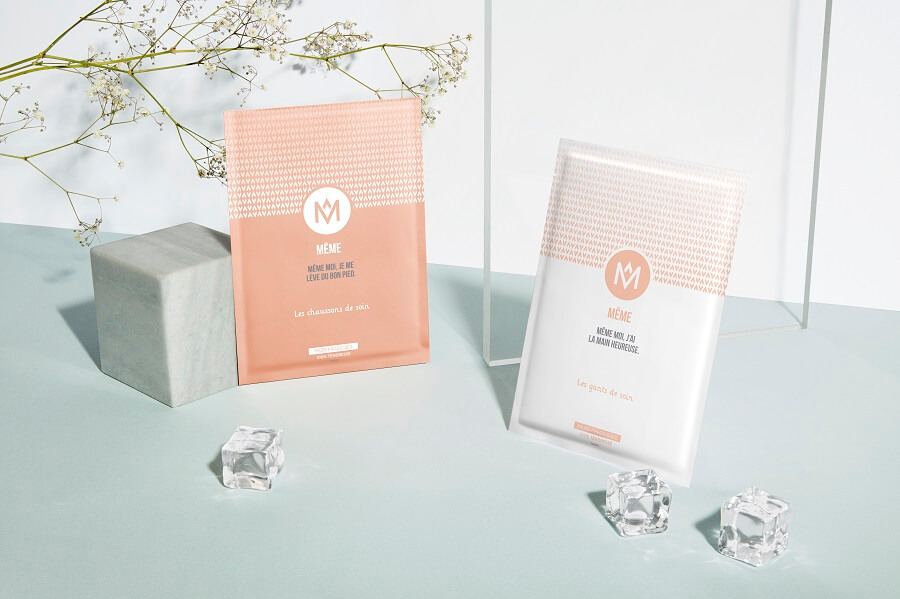 MÊME Moisturising Gloves and Slippers, €9,90
Tip no. 2: Protect your skin from external aggressions!
From the beginning of the treatments, contact with skin irritants (such as perfume, alcohol, detergents) must be avoided. And try to systematically use "second skin" type gloves (rubber or latex) to avoid contact with water or aggressive products (when doing chores, dishes, laundry, gardening, etc.).
Note : prolonged contact with hot water should be avoided. Don't take baths and opt for showers, your best ally!
Tip no. 3: Take the pressure off
Whatever the stage of the syndrome, it is important to prevent repeated skin contact. Keep the skin uncovered as much as possible to limit perspiration, avoid the sun, extreme temperatures, pressure and friction as much as possible. In short, loose clothing, comfortable gloves and wide shoes will become the new allies of your weakened hands and feet!
Of course, long walks should be avoided! As well as overly tight accessories such as jewelry, bandages or plasters.
And after a long day, head for the sofa to raise your legs with the help of cushions. This position will do you a lot of good: adopt it as often as possible !
To relieve yourself, you can also put your feet and hands in a bath of warm water.
Tip no. 4: Pamper your nails with gentle products
Before starting any treatment, it is important to prepare your nails correctly and give them a good manicure/pedicure. It's even better if you do it with our MÊME Nail Polishes (be very gentle to avoid of course any small wounds on these very sensitive areas) 😉

Don't hesitate to apply daily an oily nail strengthener for your nails, focusing on the edges and cuticles. Indeed, these sensitive areas can become painful. For more tips on how to take care of your nails, go to our special tutorial.
Tip no. 5: Talk to your doctor
Redness, swelling, cracks, burns, tingling on the soles of the feet or the palms of the hands may nevertheless appear… If you experience signs of hand-foot syndrome, you should inform the medical team that is following you for advice, prescription, or possible adaptation of your treatment.