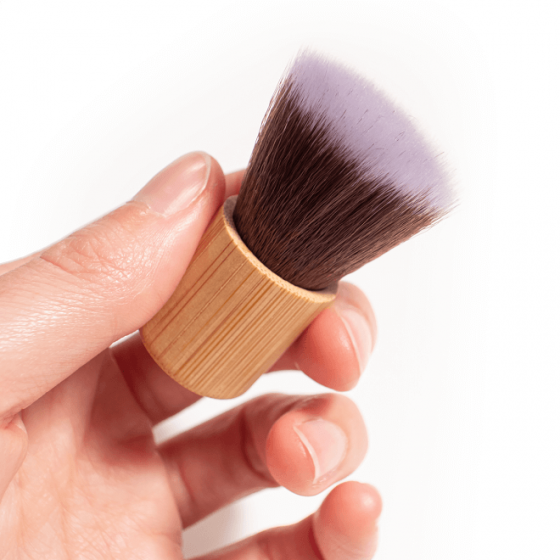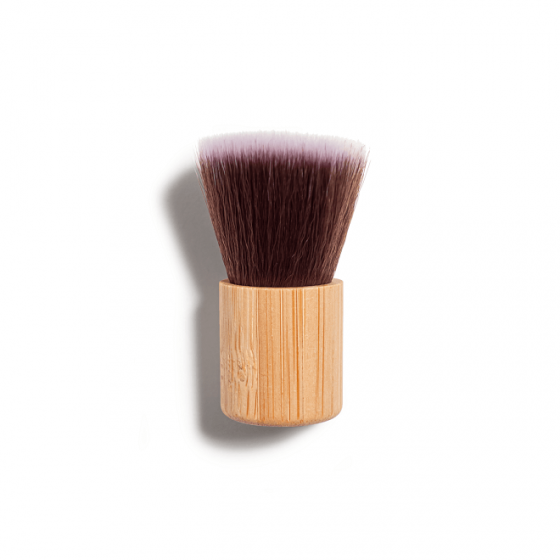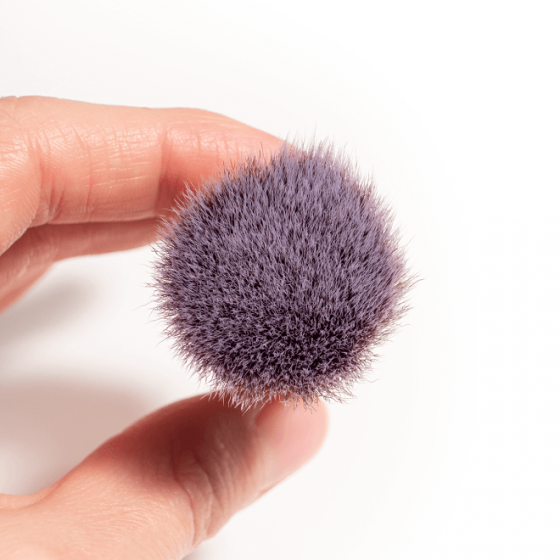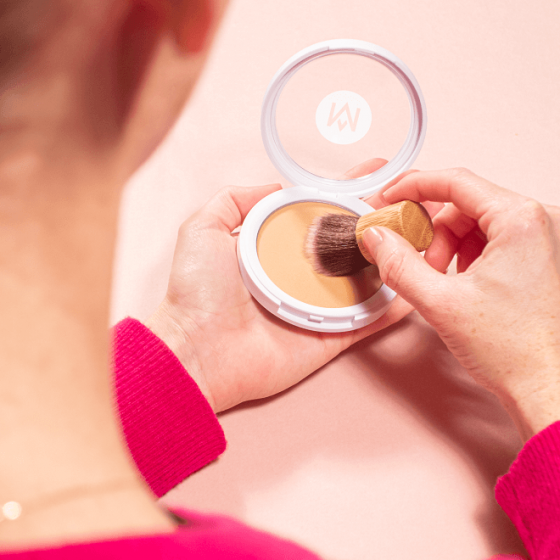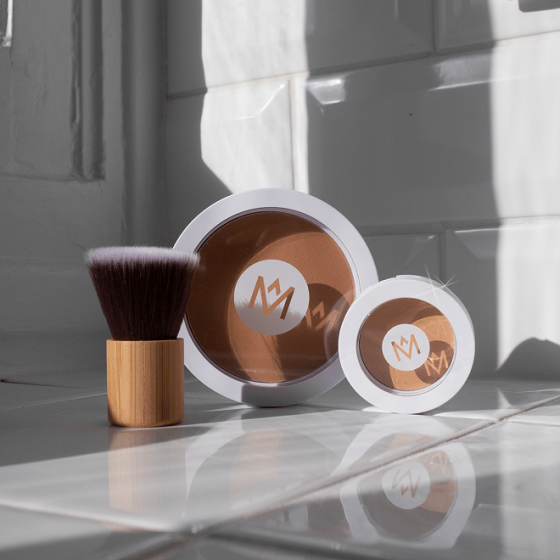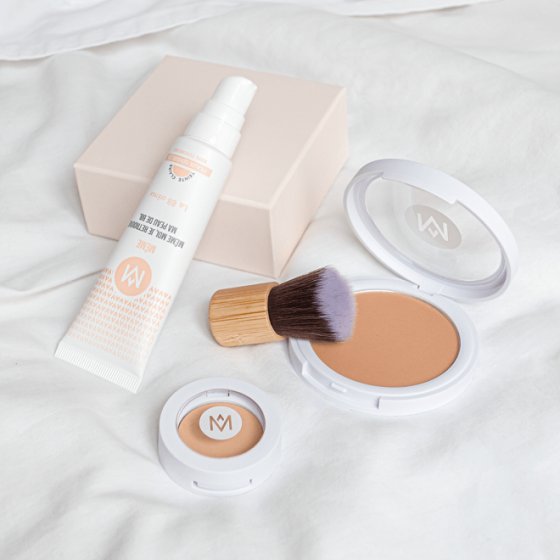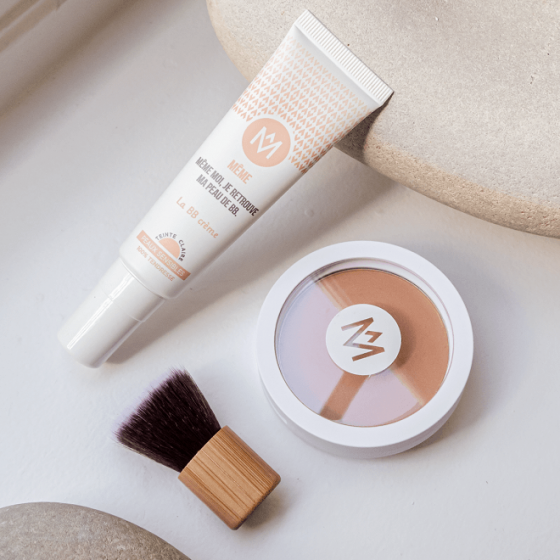 A small size that is soft on the cheeks... At MÊME we love to pamper you and for you to take us everywhere you go. Exclusively and for any purchase of 2 products of the complexion range (BB Cream, Concealer or Powder) on our e-shop, get a Mini Kabuki Brush for free to finish your makeup perfectly with the Healthy Glow Powder !
Whether you want to get a tanned effect, whatever the weather, or to contour your face with an expert hand, the Kabuki will know how to adapt to all uses.
You can store it at the bottom of a makeup bag or on the edge of a sink, it will be practical and discreet. Its synthetic bristles, easily washable with a bit of soap, allow it to stay all clean and continue to illuminate your face after many uses!
48h delivery in France
With lots of tenderness
2 free Samples for any order
Description
The Mini Kabuki Brush measures 5 cm high and 2.2 cm in diameter: an ideal small size to accompany you in all your adventures! It is made of soft synthetic bristles on a wood effect stand.
Usage tips
After having moisturised your skin with the Face Moisturiser and evened out your complexion with the BB Cream and the Concealer, pick up a bit of your Bronzing Powder with your Mini Kabuki Brush, then draw a 3 on your face, starting from the temples to the cheekbones and from the cheekbones to the chin, in order to gently illuminate your face. Don't forget to apply a little powder on your neck and décolleté for a 100% natural look!